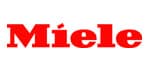 It's the details that set the Miele range apart from any other. Miele focuses on delivering precise, reliable, gourmet cooking results – compromise is simply not an option when it comes to performance. Whether it's the wireless roast probe providing 'correct-to-the-minute' program countdowns, our MasterChef menu featuring 100 easy-to-use, automatic programs, or the Moisture plus functionality offering optimal humidity distribution; extraordinary results are sure to be realized.
Miele offers complete product depth and breadth.  You can choose from different size configurations (30″, 36″ and 48″) and power configurations (dual fuel, gas, electric and induction). All ranges align perfectly with Miele's Generation 6000 built-in appliances in terms of design, function and user interface.  Click to learn more about the new Miele professional range.
Get a Quote
Appointments are not required but are recommended to ensure adequate time to select your kitchen appliances.
VISIT OUR SHOWROOM
We invite you to experience our showroom where we can help you make the best selections for your appliance needs.